Make SPF your BFF this summer
July 5 2017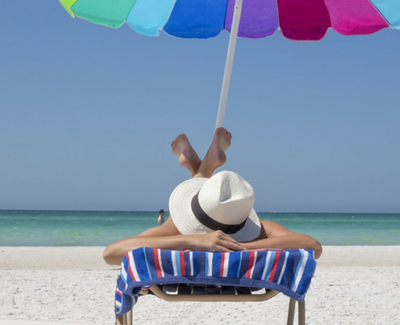 Although there are many reasons we love basking in the sun (the benefits of vitamin D, achieving a golden tan, and that mood-enhancing feeling to mention a few), it's important to be cautious of over-exposure.

Aside from the obvious risk of a painful and blistering sunburn, over-exposure to the sun's harmful UVA and UVB rays can also cause premature aging and significantly increase your risk of skin cancer. Wearing an SPF every day, especially when outdoors in the summer months, is essential to keeping your skin protected.

Tips for protecting your skin:
• Wear a full-spectrum sunscreen every day - with a minimum SPF 15. The longer you will be outside, the higher the SPF should be. Full spectrum sunscreens protect you from both UVA and UVB rays.
• Apply sunscreen 30 minutes before sun exposure.
• Re-apply every two hours (or more frequently if you are sweating or swimming).
• Apply more generously to the areas of the body that are most exposed to the sun and at higher risk for burns (nose, forehead, chest, shoulders, back, arms, legs).

• Wear a sunscreen lip balm to protect your lips.

• If wearing cosmetics on your face, choose products that also contain SPF (in addition to your sunscreen).

• Wear sunglasses and hats whenever possible.

• Avoid the sun between 11:00 AM and 4:00 PM whenever possible.

Not sure which SPF products to use? Try our staff favourites - available for purchase at The Spa Ritual:
Celazome Sunscreen (SPF 29 and 30)
Jane Iredale Pressed Powder (SPF 20)
Jane Iredale Lip Drink (SPF 15)