Meet Kaytlyn: Massage Therapist
June 8 2017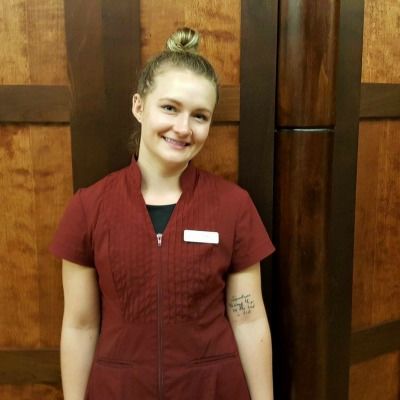 Interested in booking a Therapeutic Massage with Kaytlyn? Receive 20% off when you book online using promo code "KAYT20"
With her massage training obtained from Lethbridge College, Kaytlyn has been a Massage Therapist for over three years and has been working at The Spa Ritual for a year and a half.
"I love the people and the energy here," she says. "We're a great team."
Kaytlyn performs all of the massages at The Spa Ritual, but the Therapeutic Massage is one of the most popular. Generally, the Therapeutic Massage treats the whole body, but more often than not, Guests will ask Kaytlyn to focus on a specific area of concern.
"Upper back, shoulders, and neck are where everyone seems to carry their tension," she says. "I like mixing therapeutic and relaxation techniques to not only help people feel better, but to help them relax - because the mental side of the experience is very important as well."
Therapeutic Massages can be booked as 60-minute, 90-minute, or 120-minute appointments. Kaytlyn recommends adding a hot oil scalp massage enhancement to the treatment to help achieve a deeper level of relaxation.
One of her favourite products at The Spa Ritual is the Japanese Mint Oil. As a headache remedy, she recommends applying it to the back of the neck. Within 10 minutes, the pain usually subsides!
When asked about her massage style, Kaytlyn says, "everyone has their own massage style that is kind of unique to them. I've had one Guest tell me that she could feel my compassion. I think that was one of the best moments."