Monica shares her tips for making the most out of your massage experience
May 1 2017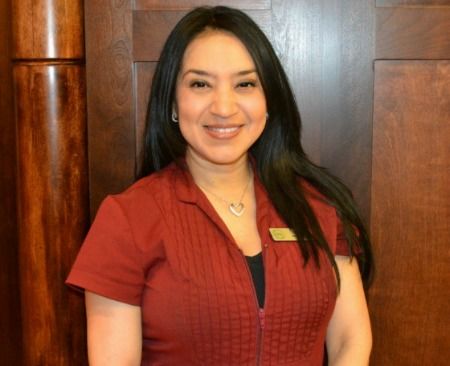 As a former physiotherapist from Colombia, Monica's massage style is inspired by her therapeutic physiotherapy background. Her favourite massage to provide at The Spa Ritual is the deep tissue Therapeutic Massage that helps to increase mobility, ease pain, and relieve muscle tension.
"I love the Therapeutic Massage because I can use my own techniques," she says. "When people are in pain or have sore muscles, they usually need more than just relaxation. Sometimes they need something deeper."
When asked about what she enjoys most about being a part of The Spa Ritual team, Monica says, "everything." She loves her job and enjoys being in contact with people every day, which is why Guests have been known to request her every time they visit the spa for a massage. Even business professionals who come into town on business trips will specifically request her every time they are in the country.
Since Monica has the inside scoop, we asked her to describe her version of the ideal spa massage experience at The Spa Ritual - and it does not disappoint!
Monica's ideal spa massage experience:
Arrive half an hour before your treatment and relax in the Bali Sanctuary where you can warm your body and increase circulation on our infrared-heated stone chaise loungers.
Enjoy a Lemongrass Back Scratch enhancement to exfoliate your back before your massage.
Relax and relieve tension with a Therapeutic Massage (for those who prefer deep-tissue) or the Thai-Inspired Herbal Massage (for those looking for relaxation).
A must-try: Indulge in a Hot Oil Scalp Treatment enhancement. Moroccan Oil is used to hydrate and treat your hair and scalp. A hot towel is applied to increase circulation and then a 15-minute scalp massage completes the treatment.
Finish off your spa experience by relaxing in the Infrared Sauna to help the body flush out toxins while promoting mind-body relaxation.
Interested in booking a Therapeutic Massage with Monica? Click here to save 20% when you book before May 31st, 2017.
Having trouble with the above link? Book using promo code "Monica20" by clicking here.