The Therapeutic Benefits of Infrared Light
June 8 2017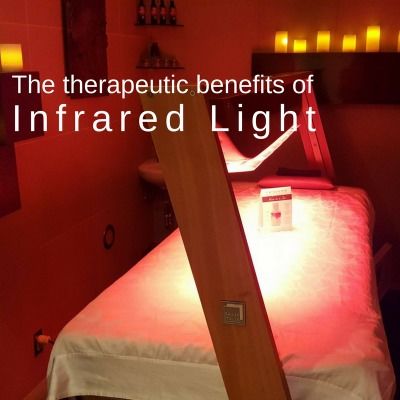 Infrared energy promotes the release of nitric oxide in the body, which enhances blood flow - bringing oxygen and nutrients to body tissues to help with the following:
detoxification
relaxation
pain relief
reduce muscle tension and stiffness
weight loss
improve circulation
skin purification
reduce blood pressure
lower side effects of diabetes
boost the immune system
At The Spa Ritual, you can enjoy the benefits of infrared by spending time before or after your spa treatment in our Infrared Sauna that includes additional therapeutic features such as Chromotherapy (illuminated colour therapy) and Acoustic Resonance Therapy (sound waves) to promote mind-body relaxation. In addition to the benefits listed above, infrared light and heat is also used in spa treatments to help products absorb better into the skin. We offer three different spa treatments that incorporate infrared light therapy:
Ritual Rejuvenating Wrap
This signature treatment begins with a warm full body exfoliation followed by the application of a specialized heated body wrap designed to re-mineralize and detoxify. Balmy infrared rays amplify this deeply relaxing, rejuvenating therapeutic experience. (90 minutes, $225)

Skin Perfecting Body Scrub
Love the skin you are in and surrender to this full body experience. Unwind as a gentle exfoliating scrub smoothes and a silky moisturizing lotion penetrates to restore your skins' hydration. Bask under the warm infrared lights to calm and revitalize.(60 minutes, $135)

Slim and Detox Body Scrub
This unique slimming and detoxifying treatment combines our exfoliating scrub to slough off dry skin which helps enhance your body's ability to replenish skin cells, followed by a nourishing moisture lotion to leave skin feeling smooth and soft to the touch. Excellent for refreshing the skin, detoxifying and helps to improve the appearance of cellulite. (75 minutes, $175)
Considerations: Though inInfrared has been shown to have health benefits for many, caution should always be exercised – especially when exposing the body to excessive heat during pregnancy and in the senior years. Contact your health care provider before beginning a regime of infrared exposure to assess if it is right for you.